Maine School of Ministry (MESOM)
Theological education for the life of the church
We work with students practicing congregational leadership and those discovering a path to pastoral ministry. Our programs combine classroom learning and ministry competencies, devoted to God's call.
Our primary program is based on a solid and innovative curriculum leading toward a certificate in Christian Studies, Pastoral Leadership, or Word and Sacrament. "Non-traditional students" will find a welcome here!
We also offer mentored-practice fieldwork serving congregations in Maine and beyond. Some "traditional students" fit here. Whether on an academic path, an alternative path, or something in-between, your progress with the Maine School of Ministry will be unique. And you will contribute something new to our learning community.
Our work and our vision grew up alongside the 21st century UCC Manual on Ministry. By promoting and cultivating a culture of call, adding academic resources and mentorship, we affirm God's gifting and guidance in every generation – including toward more remote or rural congregations. Since 2015, MESOM has affirmed students on their way to authorized ministry (lay or ordained) in the various associations of the Maine Conference.
See courses below.
For more information, please email Acting Dean – Rev. Dr. Malcolm Himschoot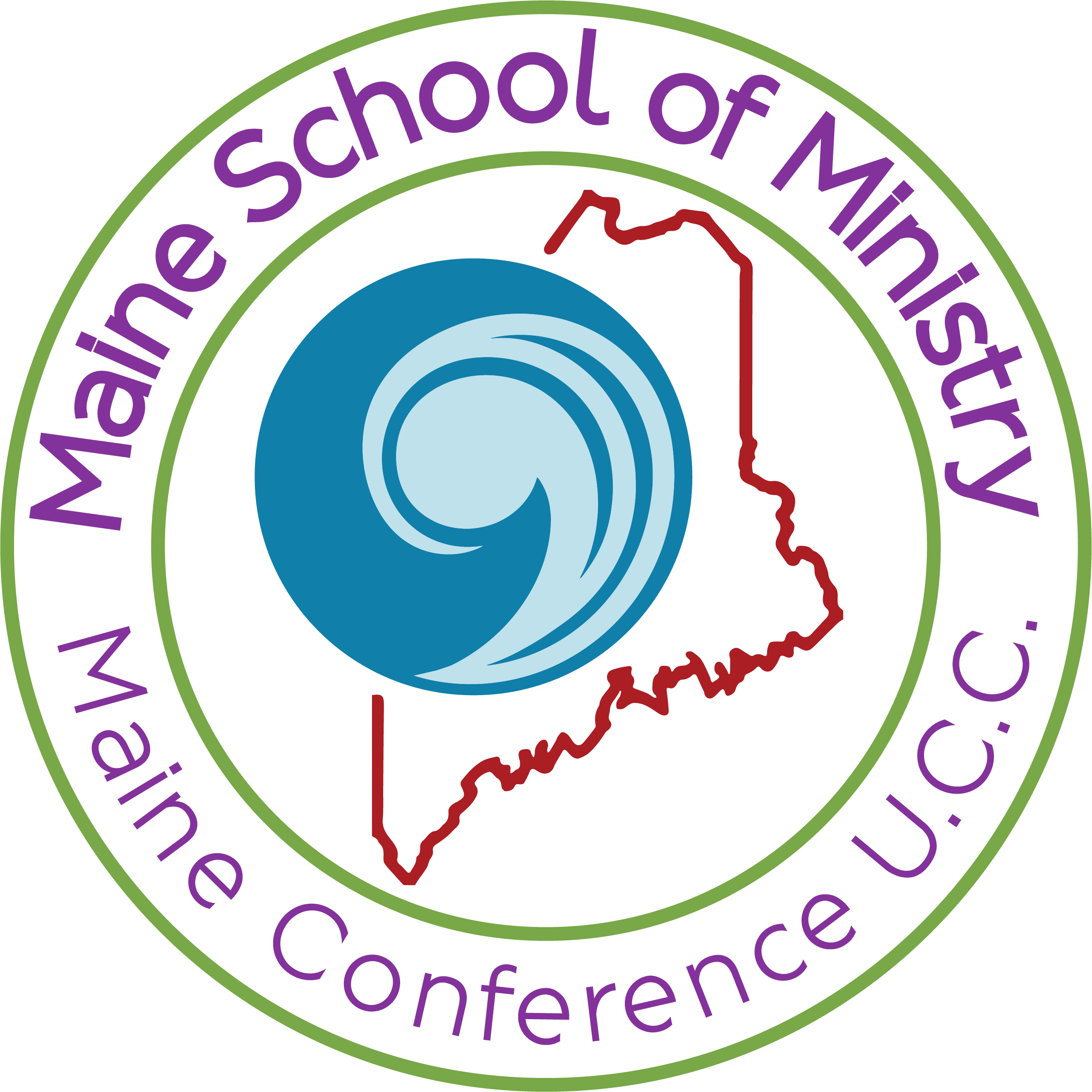 Upcoming Courses & Offerings
Fall 2023 – Intro to New Testament I / Pastoral Care in an Embodied Faith – Fee $350
Spring 2024 – Church History and Ecology / Intro to New Testament II – Fee $350
Pastoral Care in an Embodied Faith
Instructors: Rev. Christina Kukuk and Rev. Dr. Beth Hoffman

Certificate Credit: (Pastoral Care)
Pre-requisites: Familiarity with a faith context including Christian spirituality and community. Desire to explore or deepen the foundations of a pastoral role. A range of students are anticipated from beginners in fieldwork to long-time clergy seeking continuing ed.

Requirements: Internet access, Google Classrooms capability.
Course Description:

What resources and faith convictions will you draw on when a key church committee member appears visibly inebriated through the group's monthly meeting? What guides you as a minister sitting in the home of a 75-year-married couple grappling with the progressing symptoms of dementia? How do we respond to a phone call at 8 a.m. from a church member whose daughter just died by suicide? 
Human beings live in human bodies. Neither we nor the people we serve among are disembodied souls. As ministers called to share in Christ's incarnational ministry, we get called to accompany people through all of it. 
This course will offer students an orientation to the ministry of pastoral care for the whole human – mind, body, spirit. Topics will include the most intense of life-altering emergencies as well as the everyday moments and rites of passage events in which we offer pastoral care. Assignments will incorporate the practical and the theological. Students will access a variety of print and online resources for learning, as well as special guests with expertise in disability theologies and mental health care. 
Course Objectives:

to gain primary orientation to pastoral care as a Christian practice

to become familiarized with resources to continue the ongoing theological conversation

to deepen practical skills as related to parishioners' life situations, rites of passage, relationships, mental health, spiritual formation, community well-being, and more. 

to strengthen habits of appropriate self-reflection and accountability in pastoral care relationships
Class Meetings:
Aug 26 / Sep 23 / Oct 28 / Dec 2 – Saturdays 12 p.m. – 6 p.m. This class meets entirely on Zoom.
Syllabus:Course syllabus will be emailed to registrants after August 12.
Intro to New Testament - Part I
Instructor: Rev. Dr. Larry Kalajainen
Certificate Credit: (Bible)
Pre-requisites: Some familiarity with Christian scriptures. Critical thinking.

Requirements: Travel to Augusta for four Saturdays, textbooks as assigned.
Course Description:
Intro to New Testament – I is designed to introduce and deepen your understanding of the part of the Bible that we commonly call the New Testament (NT), the collection of writings produced by some first-century Jews in response to their encounter with and/or belief about Jesus of Nazareth as the Jewish Messiah.  That belief arose from new interpretations of their own Jewish scriptures commonly called (by Christians) the Old Testament. Although the biblical gospels were not the earliest NT writings (Paul's letters were the earliest), they stand at the beginning of the NT because they tell the stories about Jesus upon which the Christian faith is grounded.  We will focus on learning how to read and interpret these gospels against the background of the cultural, intellectual, religious and political world of the first century in which the authors of the gospels lived. We will examine how these writings reveal both the relationship to, and separation from, first-century Jewish religion and subsequent impact on Jewish-Christian relationships. Certain interpretive tools and methods of reading texts will be emphasized, particularly as they will be important for leading Bible studies or preaching in local church settings. We will also look briefly at the historical processes by which these particular writings ended up in our present Bible, and why other early Christian gospels and epistles did not.
Course Objectives:

Class discussions and student presentations will combine both academic knowledge and practical use of the NT in ministry settings.
Class Meetings:
Sep 9 / Oct 7 / Nov 11 / Dec 9 – Saturdays 9 a.m. – 3 p.m. This class meets entirely in-person at the Maine Conference office.
Syllabus:Course syllabus will be emailed to registrants after August 28.

Contact the Maine School of Ministry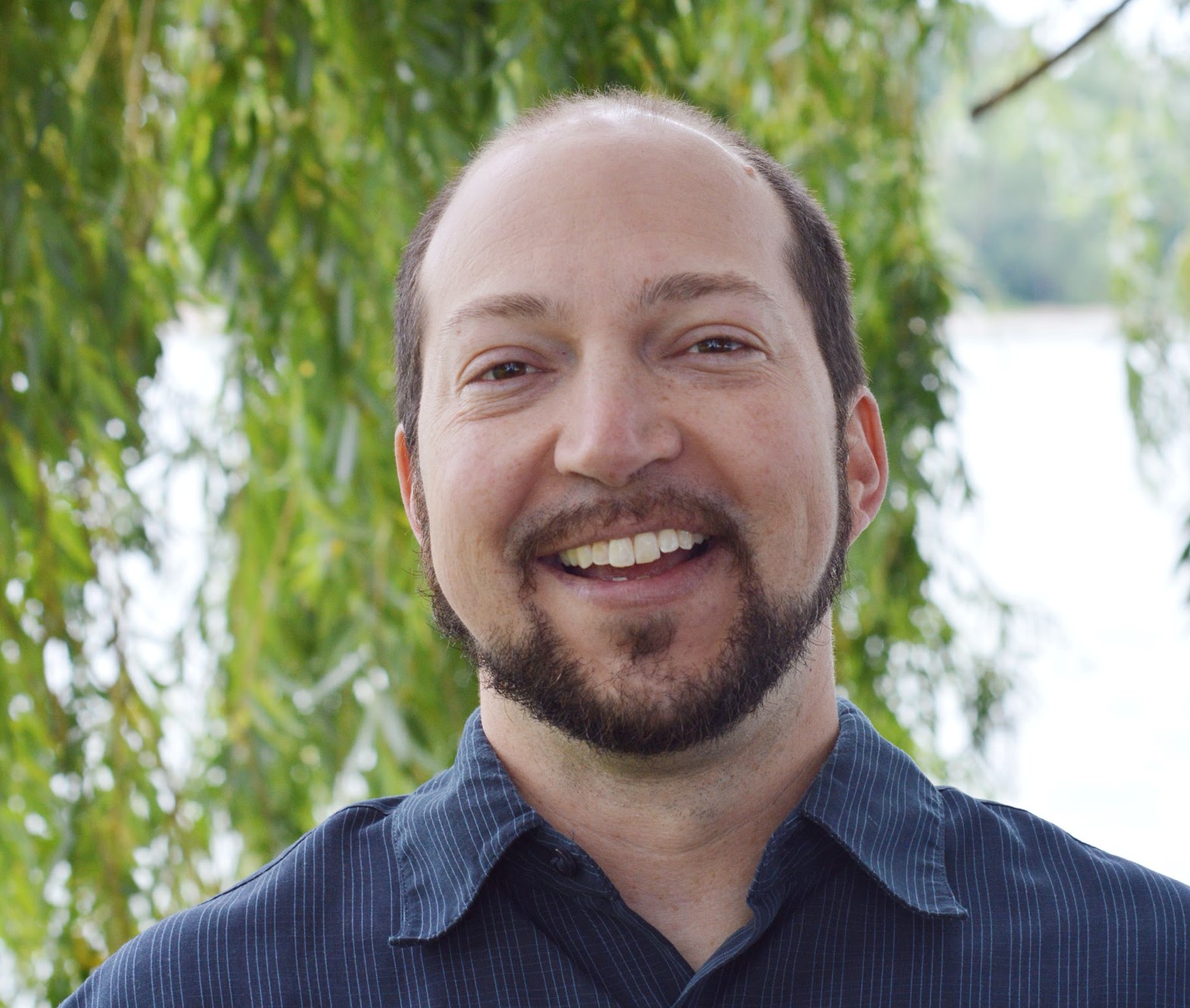 Rev. Dr. Malcolm Himschoot
Acting Dean - Maine School of Ministry

Email: mhimschoot@maineucc.org
Cell Phone: 1.207.458.7836
Work Phone: 1.207.530.9594
More About Malcolm
Rev. Dr. Malcolm Himschoot, Acting Dean, worked for seven years with the UCC's Ministerial Excellence, Support, and Authorization Team when the Manual on Ministry and Ministerial Profile were updated in a nationwide conversation about a theology of ministry for the 21st century. During that time he earned a DMin in Transformational Leadership from the Methodist Theological School in Ohio, and participated in consortium gatherings among regional theological education programs across the life of the church. His commitments reflect the diversity, equity, and inclusion at the heart of Christ's gospel.
Malcolm lives in Orono where he co-pastors the ecumenically-minded Church of Universal Fellowship. He is known as an out trans man, an activist and transgender educator, a sometimes-professor at the University of Maine, and a dad of twins. He also has an MDiv from the Iliff School of Theology, and a B.A. from Amherst College.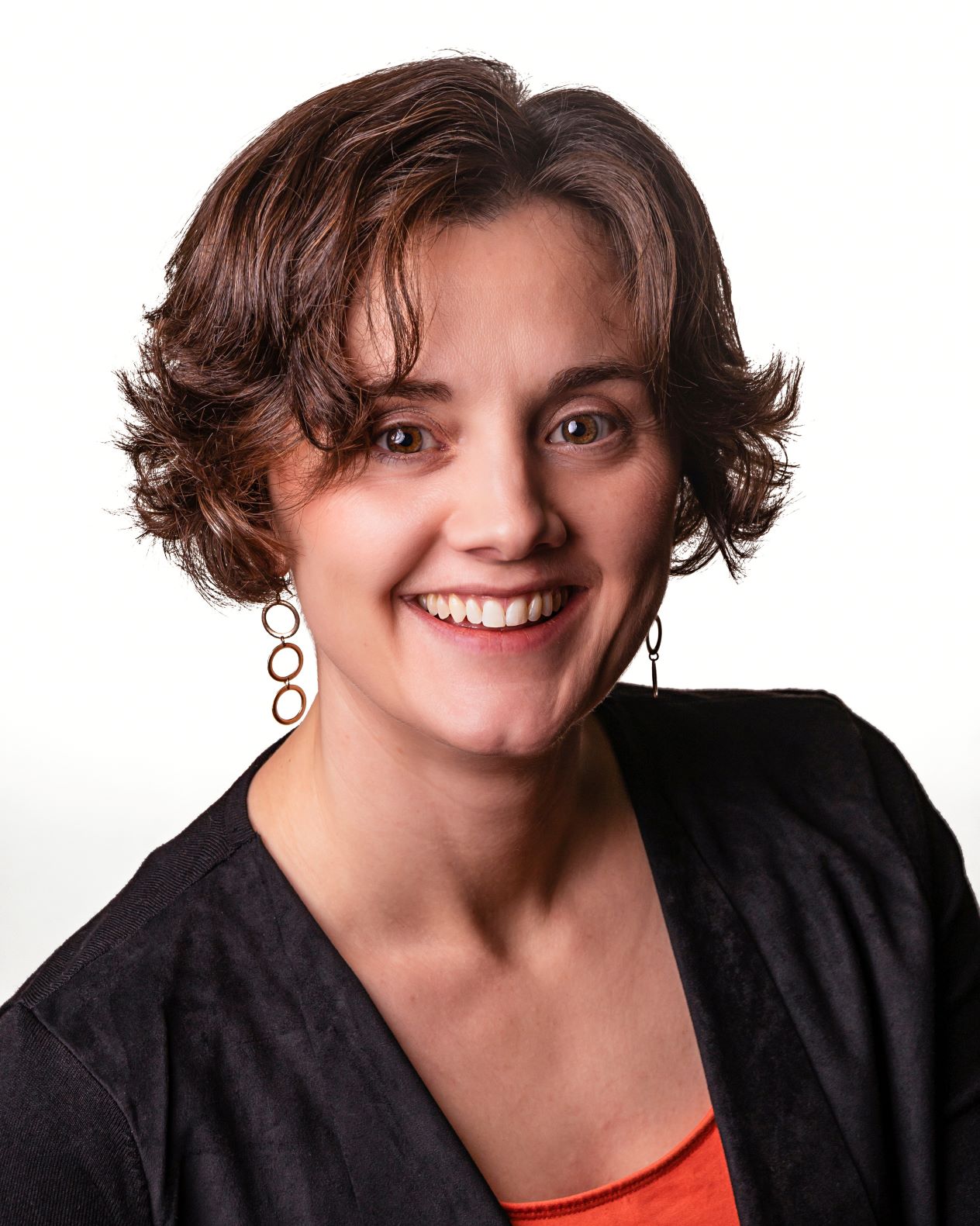 Christina Kukuk
Instructor: Pastoral Care in an Embodied Faith
The Rev. Christina Kukuk is author of the book Loving What Doesn't Last: An Adoration of the Body, drawn from her own experiences as a pastor and chaplain accompanying bodies and souls into places not everybody goes. An ordained minister in the United Church of Christ since 2005, Rev. Kukuk has served in associate pastor, church development, and senior pastor congregational roles, and currently works in hospice and wildfire recovery chaplaincy. An honors graduate of Kent State University and Pittsburgh Theological Seminary, she has also completed interim ministry and non-profit course certificates as well as several units of ACPE-certified Clinical Pastoral Education on track to national board certification as a clinical chaplain. 
Coming from a family full of health care workers and first responders, Rev. Kukuk is a fan of anatomy textbooks, "tissue recovery specialists," and more than one small-town family funeral director. In her writing, she explores through contemplative storytelling the practical implications of our theology on human bodies, including the pastor's own.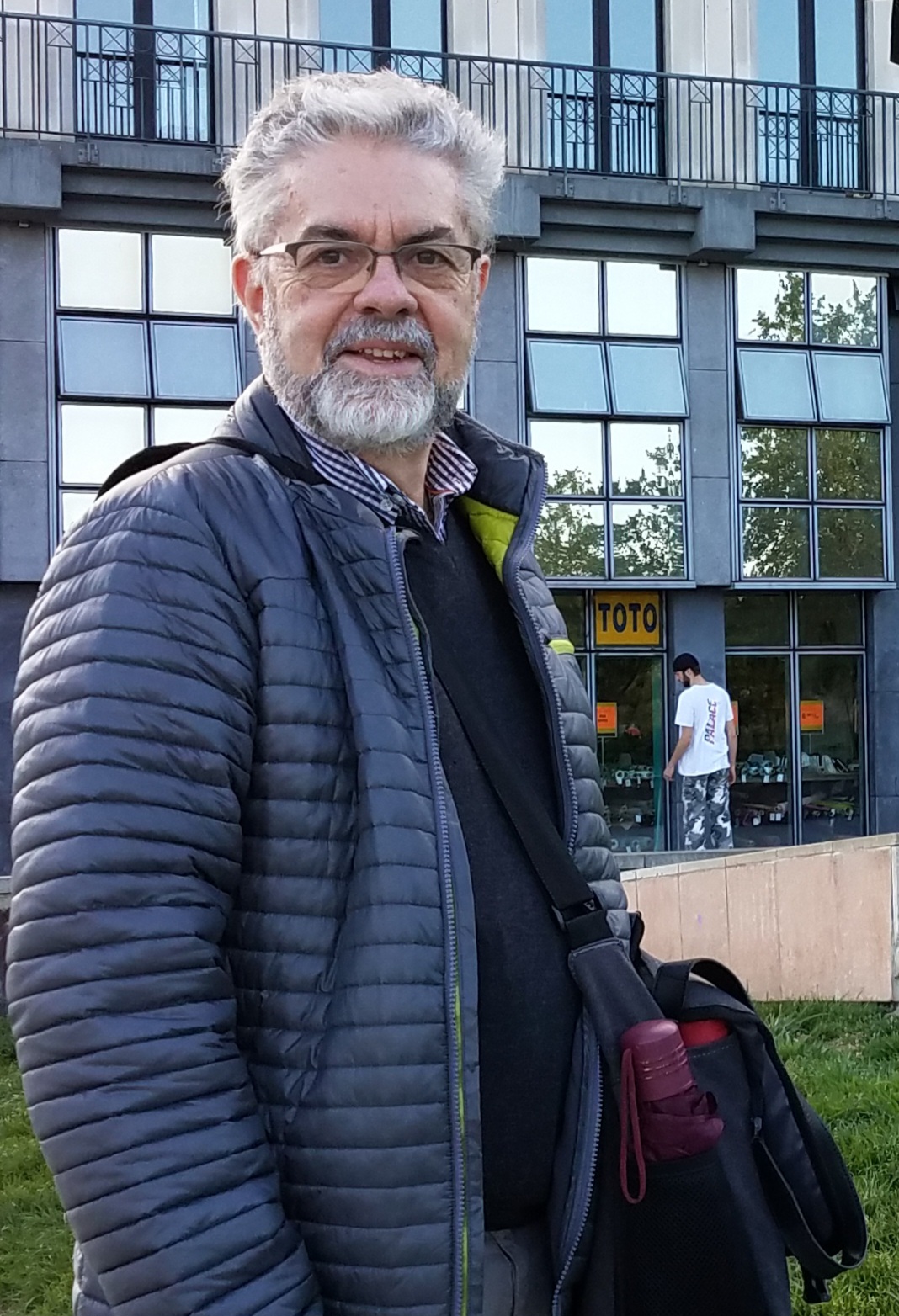 Larry Kalajainen
Instructor - New Testament
The Rev. Dr. Larry R. Kalajainen is a retired United Methodist and United Church of Christ pastor, who served fifty years in parish ministry and theological education in Malaysia, New Jersey, Paris (France), Maine, and New York. Together with his wife Carol he lives in Brunswick, where they volunteer respectively with asylum-seekers and a day shelter for the homeless. Larry has taught at Drew Theological School, New Brunswick Theological Seminary, UM Course of Study, Bangor Seminary, and the Maine School of Ministry.
One of Larry's lifelong concerns has been to bridge the gap between the academic study of the Bible and its application to the life of the local congregation. His writing and teaching have combined the critical study of the scriptures and Christian history with pastoral resources for individuals and congregations, particularly in the area of spiritual formation. He published three books in the 1990s: A Lenten Journey, An Advent Journey, and Psalms for the Journey. His most recent work, The Bible Says. . . How Good is the Good Book? was published by Wipf & Stock in 2013.  He has been a strong supporter of full inclusion of LGBTQ+ persons in the life of the Church.
Beth Hoffman
Instructor: Pastoral Care in an Embodied Faith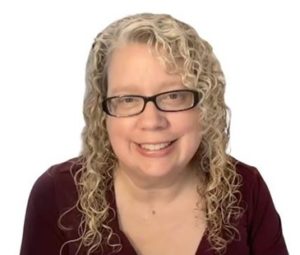 The Rev. Dr. Beth Follum Hoffman brings research and engagement with disabilities theology to the practice of pastoral ministry. She worked in the fields of special needs education, behavioral therapy, and autism before answering the call to ordained minister in the United Church of Christ. 
An honors graduate of Andover Newton Theological School in 2006, Rev. Hoffman has served in Christian education, youth, and pastoral ministries for various churches in Maine and New Hampshire. Prior to her current ministry at First Church Eliot, Rev. Hoffman was the Director of Spiritual Care and Senior Chaplain at Portsmouth Regional Hospital and had also served as a hospice chaplain. She also serves as the chaplain for the Kittery Fire Department. She earned her Doctorate in Ministry in June 2013 from Bangor Theological Seminary and was a study fellow for the Chautauqua Clergy Leadership program during 2016-2018. 
Beth moves through the world with a physical disability, and as such, is a big fan of friends who take roofs off buildings so that all can get to the holy. She also has a tender spot for wanderers who wrestle with the Divine and come away with a courageous limp as a blessing.