New to the Maine Conference?
The Maine Conference of the United Church of Christ (UCC) is home to over 150 congregations spread out across the state of Maine who gather to celebrate, express, and discover their faith. Our congregations all serve their communities in varying, but impactful ways. As a Conference, we seek to resource our local congregations, guide congregations and pastors through the search and call process, and collaborate with partners to set the mission and goals for the Wider Church. We are an Open and Affirming Conference which means that we welcome all people into the full life, leadership, and ministry of the Maine Conference of the United Church of Christ.
Vision of the Maine Conference
Building a loving and faithful community – respecting, challenging, empowering and supporting one another – that follows Christ into the world to the glory of God for the benefit of all.
Mission of the Maine Conference
Moving Forward Together for the Love of God
and the World.

A Warm Welcome from our Conference Minister
Welcome to the Maine Conference! We are thrilled that you have found us and we encourage you to browse through the tabs to learn more about us: our staff, our boards and committees, our mission, our ministries, Pilgrim Lodge Camp for Youth and Families, Maine School of Ministry, our churches, and Associations!
As you browse, if you have any questions about our ministries, would like to find a church that will meet your spiritual heart needs, or seek additional information, please do not hesitate to reach out to me as the Conference Minister. I will happily speak with you and direct you to folks in the Conference who can help. I am best reached through email.
Deep blessings,
The Rev. Dr. Marisa Laviola, Ph.D.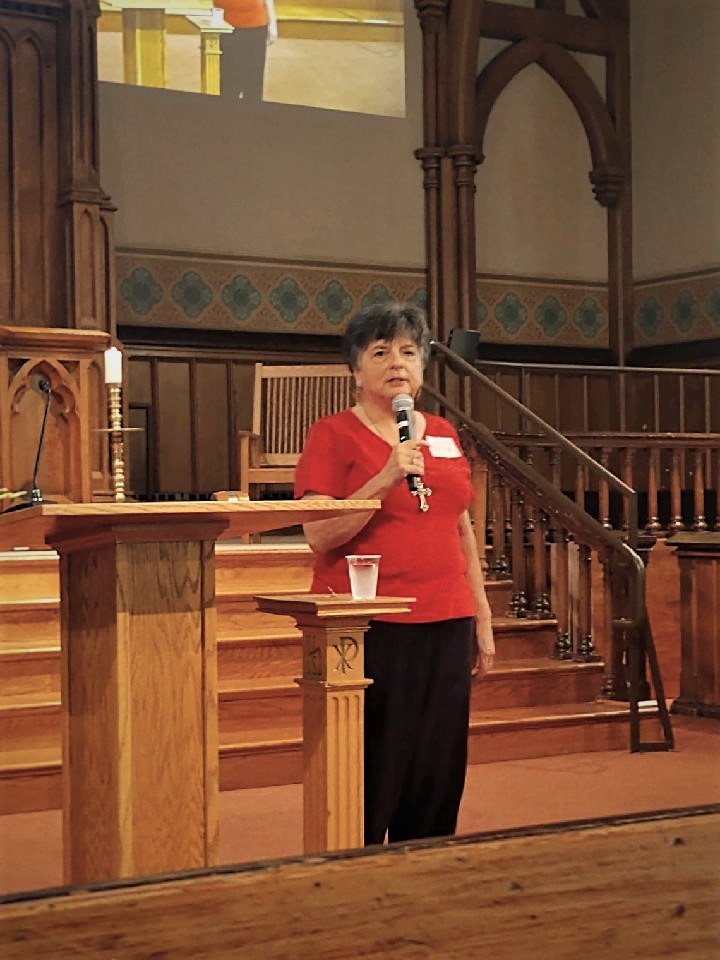 Our Staff
Connect with our Conference Staff to learn about new resources and how we can best support you.
Our Calendar
View programming offered by the Maine Conference, local churches and Associations, and partner organizations.